Beyerdynamic – Headphones, Mocrophones And Conference Systems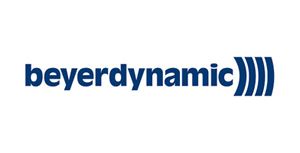 Getting the perfect sound is the measure of all things for us. Founded in Berlin in 1924 and now based in Heilbronn, beyerdynamic is one of the leading companies in the audio technology industry. For more than 90 years our German engineers have been developing and manufacturing outstanding sound to the highest quality standards for a constantly growing customer base.
Beyerdynamic headphones, microphones and conference systems are developed in Heilbronn and still today are carefully finished by hand. Every single one of our products thus embodies our passion for an excellent sound experience. Due to its innovative work, beyerdynamic is known around the globe for its technological leadership as a renowned manufacturer of headphones, microphones and conference systems. Our aim is to always be one step ahead of the game.