TENDZONE OPENS SINGAPORE OFFICE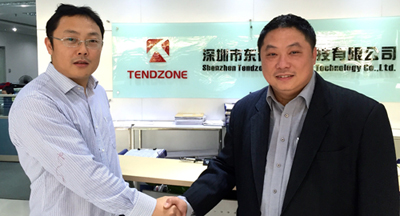 Shenzhen, China : Tendzone has opened a new office in Singapore – its first out of China. The office will serve as the springboard for expansion plans from 2015 onwards. The office in Singapore will provide facilities for demonstrations , customer and partner training, as well as part of inventory management.
"Over the last three years, we have been successful in expanding into new markets, achieving increased sales and brand awareness. Our next step is to help our partners, who have our shared passion for quality audio, gain better product knowledge. We also endeavour to provide a high level of excellence in terms of customer service and technical support. Investing heavily in trainings is top on our agenda," said Peter Er, named the new General Manager / Sales Director of the newly Tendzone International established in Singapore.
Tendzone International is committed to Tendzone China to expand and manage the international distribution networks globally (excluding Taiwan, Hong Kong and Macau). More offices are in the pipeline with plans of setting up Tendzone Europe, Tendzone USA, etc. "With the new set up, we will be able to offer local technical and customer support as well as quick response time to our trusted partners and end users. Efficient service is the key to quality service," said Daniel Ng, the local shareholder of Tendzone International.